Apply for refinance with Splash Financial
Splash Financial offers an online marketplace for users to enjoy a fast and transparent funding process. Interest rates start at 1.74% variable APR, and users never have to worry about refinance fees or prepayment penalties. Even better, Splash Financial makes financing easily accessible through a simple and intuitive user interface.
Splash Financial's loan application process is as easy as it gets. Registration can be done entirely online and from the comfort of your own home. Start by answering a few questions so Splash can point you in the right direction. Thereafter, if you are eligible, you will be connected with financing offers from several lenders. From there, you can review your qualifying status, refinance offers, and interest rates without having to pull credit.
Once you have found the offer that suits you best, you can apply and finalize the transaction. You'll also be able to select your preferred financing amount without ever worrying about refinancing fees or prepayment penalties.
Funding works incredibly fast. Use it to turn your student debt into a simplified, more manageable monthly payment.
Splash Financial customers have many ways to contact support for assistance or to answer questions. You can visit the dedicated Splash website FAQs page for answers to common questions or choose to send an email. There is also a live chat option available directly on the website. Users looking for more direct access will be especially pleased to know that Splash customer service representatives are available by phone from 9am to 9pm EST Monday through Friday. The company also maintains an active social media page and lists its mailing address directly on the website.
Splash Financial does not charge refinance fees or prepayment penalties. Pricing varies for different loan products, and the type of interest rate and terms you'll receive largely depend on your credit score, income level, and other financial parameters.
Splash Financial offers a number of benefits to users. More importantly, the platform allows borrowers to quickly and easily compare different financing offers through a single interface. Users also have the freedom to select the rates and terms that suit them best.
Splash also offers the possibility of accessing affordable refinancing solutions. Some users have been able to modify their terms, benefit from lower rates and exchange their current debt for more manageable monthly payments.
The application process is incredibly simple and straightforward. Users can also quickly view the interest rates they qualify for and some receive same-day application approval.
Splash compiles interest rates and loan offers from many different lenders customized to your qualifications. In addition, you will have access to all this in a simplified and intuitive interface. There's no better way to review rates, qualifying status, and select a loan product.
Splash Financial provides a seamless user experience through its easy to navigate website. Its product page has information on several financing options, including student loan refinance, medical student loan refinance, in-school student loans, and personal loans.
The specific agreements each borrower is eligible for will depend on their own financial circumstances. To get the best student loan refinance approval ratings, you'll need to show:
good credit
A minimum of at least $30,000 in annual income or $25,000 with a co-signer
Maximum debt ratio of 65%, although some lenders may offer flexibility
Minimum of an associate degree from a school approved for federal aid
U.S. citizen or permanent resident
Compare
Splash Financial is a solid choice if you're looking for an easy-to-use online marketplace where you can compare personal loan financing and debt refinance offers. Nevertheless, it is not the only such platform. Here's how Splash Financial compares to similar websites.
To start
securely through the Splash Financial website
Best for
Comparison of student refinance loans
Exam in 1 minute
Splash Financial is an online lending platform where borrowers can find, compare and apply for personal loans and student loan refinances at record speeds.
The business market makes it easy to compare several financing options at once and select the best solution. Splash Financial combines the best of broad credit coverage, competitive rates and an excellent user experience.
Splash Financial works with an extensive network of lenders who offer financing products to US borrowers. If you qualify, Splash Financial could be a positive option to meet your personal loan or affordable student loan refinance needs.*
Splash's technology matches borrowers with credit unions, banks and other types of lenders. Even better, users can access offers and rates that may not be available anywhere else.
Splash was founded in 2013 and has since opened over 100,000 accounts and processed over $6 billion in refinance applications. The company is based in Cleveland, Ohio.
Best for
University graduates struggling with student loans
Adults with a higher education degree, especially in the medical field
Comparison of student refinance loans
Borrowers with good credit (or a minimum score of 640)
Advantages
Dedicated Account Representative
Can see if you qualify for financing and potential rates without having to apply for firm credit**
Quick funding
Ability to review multiple offers at once
Exclusive interest rates
No prepayment penalties or refinance fees
The inconvenients
Forbearance and Death Release Not Always Available
May require credit union registration
Most offers only available to borrowers with good credit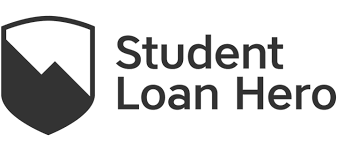 To start
securely through the Student Loan Hero website

Disclosure: See conditions*


To start
securely through the LendKey website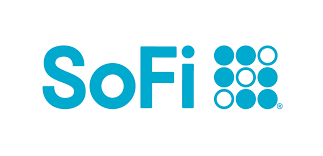 To start
securely through the SoFi website
Splash Financial makes it easy for borrowers to compare multiple student loan refinances from one platform. The website is intuitive, easy to navigate and convenient to use. Most importantly, there's no need to apply to multiple lenders at once since Splash Financial compiles your personalized offers in a single interface.
Borrowers should anticipate variations in the types of financing offers they receive based on their own credit scores and financial situation. At a minimum, borrowers will need at least $30,000 in annual income ($25,000 with a co-signer) and a strong credit history. These requirements may exclude users with weaker credit or low-income student loan refinance opportunities.
Nonetheless, Splash Financial is a great platform for borrowers looking to quickly and easily compare student loan refinance solutions.
Splash Financial Tutorial
Frequently Asked Questions
What does it mean to refinance a student loan?

1
What does it mean to refinance a student loan?
request
Hyacinth Sherris
1
Refinancing a student loan means exchanging your current student loans for a new loan, ideally at a lower interest rate.
Answer link
responded
Benzinga
How to consolidate student loans?

1
How to consolidate student loans?
request
Hyacinth Sherris
1
You can consolidate student loans by taking out a new loan to pay off your existing debt and transferring your debt to a newer, more manageable payment.
Answer link
responded
Benzinga