Whether it's managing operating costs, growing the business, or paying off debt, the ability to access additional capital when needed can be critical to the survival of your business. There are many ways to finance a small business, such as accessing personal savings and lending money to friends and family, but the best option for many businesses is to take out a traditional bank loan.
We spoke with a business loan manager to find out what it takes to get a small business loan, as well as research the best business loans.
Editor's note: Need a loan for your business? Complete the questionnaire below to have our supplier partners contact you with free information.
How to Get a Traditional Bank Loan, According to Bank of America
As Head of Small Business Lending at Bank of America, Chris Ward understands the significant impact access to capital can have on a small business.
Ward's team at Bank of America is responsible for underwriting and maintaining the bank's small business credit portfolio, including credit cards, lines of credit, equipment term loans, mortgages, Small Business Administration (SBA) loans, and practice solution loans for doctors, dentists, and veterinarians. Prior to joining Bank of America in 2017, Ward was president of corporate banking for Citizens Bank.
We had the opportunity to speak with Ward about small business loans, the benefits of going directly to a bank for a loan, and how to position your business in the best possible light to get approved for a additional capital.
Did you know? A loan may not be your only option. It is worth investigating grants for women entrepreneurs and grants specifically for minorities.
Q: How do you know if a bank loan, an SBA loan, or a loan from an alternative lender is best for your business?
A: If you are one of the small business owners looking for capital, there are many factors to consider when deciding which type of loan is best for your business. Before you start, it's important to ask yourself some key questions, such as why do you need the money? How much do you need? How long will it take you to pay it back? And how long have you been in business? The answers to these questions can help you determine which course of action is best for your business, but they can be difficult to answer. [Read related article: How to Choose the Best Business Loan]
I encourage all small business owners to meet with a local small business banker. They are small business loan experts who can advise you on what is best for you and your business in the short and long term. Even if you're just starting out and don't think you qualify for a loan, small business bankers can tell you where to turn for capital. They can also help you develop your business plan to help you get to where you need to be to receive a traditional bank loan.
Q: What are the benefits of getting a loan directly from a bank?
A: Banks offer business owners convenience, lower rates, and a more robust set of credit options, including small business credit cards, unsecured and secured lines of credit, term loans ( including commercial real estate loans), SBA loans, equipment loans and more.
Additionally, small business bankers can offer their clients unparalleled expertise and advice, which is essential because every business has a different set of needs. At Bank of America, we have more than 2,000 small business specialists who meet the unique banking needs of our customers.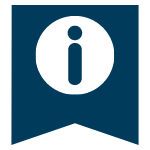 FOR YOUR INFORMATION: According to the Biz2Credit Loan Approval Rates Report 2022, major banks approved 15.4% of loan applications in June, compared to 15.3% in May and 13.6% in June 2021.
Q: What factors should a small business owner consider when looking for a lender?
A: Business owners should judge a potential partner based on their expertise, convenience, technology, number and variety of loan options available, and diversity of other products.
Additionally, business owners need to consider the type of financing they are seeking. For example, if you're looking to get an SBA loan, it's best to choose a preferred or SBA-certified lender. If you're interested in exploring the use of small business credit cards, choosing a lender that offers rewards programs is a great way to help you grow your business and get the most out of your banking.
Q: What factors could affect the term of your loan?
A: Loan periods are affected by a variety of factors. First, you need to consider how and what the loan is for. For example, if you need an equipment loan for a machine that will last 5-10 years, you should look for a shorter term than a commercial real estate loan for a property or building that will last 25 years.
On the other end of the spectrum, business owners should expect a shorter loan term for a working capital loan or a line of credit used for day-to-day cash flow needs.
Q: When you're about to take out a loan, what do you need to do to make your business look its best?
A: While it's true that all businesses are different with different financial needs, creditors generally follow the "five Cs" when making small business loan decisions: capacity, security, principal, terms, and character.
Ability assesses whether your business can sustain debt and expenses. Generally, you need enough cushion to absorb unexpected expenses or a downturn in the economy.
Collateral includes accounts receivable, inventory, cash, equipment and commercial real estate. Lenders may also consider existing debt that your business may still owe as collateral.
Capital examines whether your company's assets outweigh the liabilities and how much capital you and other outside sources have invested.
Conditions such as the economy, industry trends and current legislation can be taken into consideration, although these are often beyond your control as a small business owner.
Character – your own character and the character of those who are closely linked to the success of your business – is of crucial importance. Factors such as personal integrity, industry experience and good reputation can make the difference.
To help present your business in the best possible light, you should ensure that you maintain a good credit rating, only borrow what you know you can repay, present a full repayment plan with projections and a safety net , showing a history of paying bills on time and providing guarantees.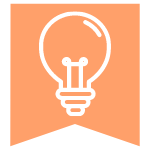 Point: > Beware of hidden pitfalls in your business loan repayment terms.
Q: If you are experiencing financial difficulties, what are the essential steps to follow before taking out a loan?
A: If you are struggling financially, it is best to consider the wide range of options available. A loan is not the right solution for all businesses. First and foremost, you should explore other ways to manage your business cash flow. Sometimes managing cash flow more efficiently through merchant service improvements, remote deposit capabilities, advice from your banker, etc. will have more impact than a simple loan application.
The best business loans
Are you looking for a short-term loan or do you want to obtain financing quickly? We've taken a look at the market and rounded up the best business loans.
SBG Funding
SBG Funding is an alternative lender that offers flexible terms, lends up to $5 million, requires no collateral, and offers loan terms from six months to five years. There are standard loans, commercial lines of credit, equipment financing and invoice financing. You'll need a credit score of at least 500, $10,000 in monthly income, and six months of business tax filings to qualify. To learn more, see our full review of SBG funding.
Financial Forum
Fora Financial offers short-term loans, loan terms of up to 15 months, and loan sizes ranging from $5,000 to $500,000, with prepayment discounts and no collateral requirements. For businesses to be eligible, the lender only requires decent credit with no open bankruptcy. As noted in our review of Fora Financial, the company has a 72-hour funding window from the time of application and a minimum sale requirement of $12,000.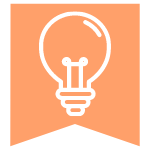 Point: Read the fine print of your loan agreement and make sure you understand what you're agreeing to before signing.
Biz2Credit
Offering loans up to $250,000, working capital financing up to $2 million, and commercial real estate financing up to $6 million, Biz2Credit is a marketplace lender for small businesses from all types. Interest does not accrue; rates start at 8.99% and vary based on your credit score. Biz2Credit loans must be repaid in 12 to 36 months. There are subscription fees but no processing fees. Get more information in our in-depth Biz2Credit review.
Box
During our review of Fundbox, we found that this lender offers lines of credit of up to $150,000, has no collateral requirements, and repays the loan within one business day of your request. The Fundbox Commercial Line of Credit is available for small businesses with lower credit scores, but the payback period is shorter than with other types of commercial loans, at 12 or 24 weeks. A business needs $100,000 in annual sales to qualify.
Find an opportunity for action
A good option for microloans, Accion offers loans from $500 to $150,000 and has fast funding, although the exact timing varies. In addition to business loans, Accion provides educational resources, coaching and networking. Interest rates are fixed at 5.99% and there is no penalty for early repayment. Accion primarily serves underrepresented groups, such as women-owned businesses, minority-owned businesses, and veteran-owned businesses. Our Accion review has more details.
Jennifer Post contributed writing and reporting for this article. Source interviews were conducted for a previous version of this article.